Upcoming Annapolis
Chapter Meeting
Set for February 2st, 2018
This month's vendor -

CJ and Billy of Bust'em Baits will be the vendor. At Bust'em Baits all baits are hand injected and custom built. CJ and Billy ensure 100% customer satisfaction with all baits. All baits are hand inspected prior to packaging to guarantee there are no flaws. They make a variety of different baits for the freshwater and saltwater fisherman.
Meetings are open to the public; spouses and children are welcome. As always there will be drawings for door prizes and a 50/50 raffle. When you arrive, don't forget to get your free door prize ticket and buy for $5 each a 50/50 ticket. Food and drinks are available at very reasonable prices at the American Legion Post. So arrive early and have dinner. Meetings are held at the American Legion Post 7, 1905 Crownsville Rd, Crownsville, MD. THE MEETING STARTS AT 7:00 PM.
Annapolis Chapter Events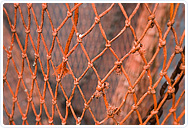 Probably the biggest event we have annually is the Saltwater Fishing Expo!
Held in February every year, the Chapter puts on one heck of a show. Top notch vendors and speakers come together at a great facility and provide one of the best, if not the best, Fishing Extravaganza !! The 2018 SALTWATER FISHING EXPO will be held Saturday, February 24, 2018. Mark this date in your Personal Calendar for one of the most popular Winter Fishing Shows in the Area. We have finalized another great line up of Seminars presented by local fishing experts. We expect most of our quality Tackle Vendors and Charter Captains/Guides to join us once again at the Annapolis Elks Lodge.
Mark your calendars and don't miss this great event. Read More
The Annapolis Chapter gives back to our defenders of freedom with our annual Rock On Warriors event.
Each year we put together an event to honor our military members by taking them out on the Bay and sharing our passion for fishing. After a day of chasing Stripers around the Bay, we hold a banquet to celebrate and thank our Veterans. Read More


Ocean City Sea Bass Trip
Sponsored by the chapter, this trip is one of the best bangs for the buck you could participate in. Held each year in mid-May to coincide with the Sea Bass opening, the chapter books a trip with the Captain Monty of the Morningstar and leaves out of the O.C. Marina. Don't miss this one! More info available as we get closer to the 2018 trip.
Evan Foundation Annapolis Chapter Spring Rockfish Tournament
2018 EVAN Foundation Spring Rockfish Tournament – Once again the Annapolis Chapter of the MSSA will team up with the EVAN Foundation to host the 7th annual spring rockfish tournament benefitting the EVAN Foundation. The tournament will be open to any MSSA member and will run from opening day through May 6th. The entry fee is $100 and all proceeds will go to the EVAN Foundation. Tournament participants will be eligible for trophies and great prizes offered by our tournament sponsors. The Annapolis Chapter will host the awards cookout on May 12th at Chesapeake Harbour Marina in Annapolis. The Maryland-based EVAN Foundation is dedicated to ending neuroblastoma-a rare and deadly pediatric cancer www.theevanfoundation.org. Sign up at Annapolis Chapter meetings or at the location of any of the tournament sponsors. Read More
Monthly Event Calendar
JANUARY 2018

1-31 CCA Maryland Pickerel Championship. thru Feburary 28. Costs $50. Contact David Sikorski at 443-521-9186. 'E'mail:information@www.ccamd.org

3 Free State Fly Fishers Monthly Meeting, Davidsonville Recreation Center, 3789 Queen Anne Bridge Road, Davidsonville, MD at 7:30p.m. An inside look at FSFF Outings. www.fs-ff.com

3 MSSA DC Metro #24 Chapter Meeting, Steamers Seafood House, 4820 Auburn Ave, Bethesda, MD at 7:30p.m. Sam Klausner 215-206-1732 'E'mail:dcmssa@gmail.com www.dcmssa.org

3 MSSA Kent Island #7 Chapter Meeting, American Legion Hall #278, 800 Romancoke Rd, Stevensville, MD at 7:30p.m. Bert Olmstead 302-399-5408 'E'mail:boatman5@ymail.com www.kifishermen.org

4 MSSA Carroll County #8 Chapter Meeting, VFW #467, 519 Poole Rd, Westminister, MD at 7:30 p.m. Doug Bauerlein, 'E' mail: totalvasion@comcast.net

6 Free State Fly Fishers Fly Tying, Davidsonville Recreation Center, 3789 Queen Anne Bridge Road, Davidsonville, MD at 10:00a.m.-12:00p.m. www.fs-ff.com

8 Intro to Saltwater Fly Tying Class, Bass Pro Shop, 7000 Arundel Mills Circle, Hanover, MD at 6:00-8:00p.m. Preregister (signup) at White River Fly Shop at 410-689-2500 www.basspro.com

8 Pasadena Sportfishing Group meeting at 7:30p.m., Earleigh Heights VFC, 161 Ritchie Hwy, Severna Park, MD. www.pasadenasportfishing.com

9 Intro to Freshwater Fly Tying Class, Bass Pro Shop, 7000 Arundel Mills Circle, Hanover, MD at 6:00-8:00p.m. Preregister (signup) at White River Fly Shop at 410-689-2500 www.basspro.com

9 MSSA Northwest #4 Chapter Meeting, Knights of Columbus Hall, 1010 Frederick Rd, Catonsville, MD at 7:30p.m. Mark Kurth 410-536-0450 'E'mail:rainoutroofing53@gmail.com

10 MSSA Frederick #22 Chapter Meeting, Frederick Moose Lodge, 828 East Patrick St, Frederick, MD at 7:00 p.m. Ed Susa 301-252-0233 'E'mail:essusa@customcourier.net www.mssafrederick.com

11 CCA MD Fishing Tournament Round Table 1, Bay Country Crabbing Supply, 214 Mayo Road, Edgewater, MD at 6:30-9:00p.m. Contact David Sikorski at 443-621-9186 www.ccamd.org

11 Lecture Series, Tidewater by Steamboat by Jack Shaum, Annapolis Maritime Museum, 723 Second St, Annapolis, MD at 7:00-8:30 p.m. Costs $10. 410-295-0104 www.amaritime.org

12-14 43rd East Coast Commercial Fishermen's & Aquaculture Trade Expo, Roland Powell Convention Center, O.C. MD 410-216-6610 www.marylandwatermen.com

13 MSSA Frederick Chapter 9th Annual Saltwater Fishing Expo, Frederick County Fairgrounds, 707 E. Paterick St, Bldg 9, Frederick, MD. 8:00a.m.-4:00p.m. Costs $5. 301-606-0392 or 301-252-0233 www.mssafrederick.com

13 Corrosion: The Unseen Nemesis Seminar, Scandia Marine Center, Whitehall Marina, 1656 Homewood Landing Road, Annapolis, MD at 9:00-11:30a.m. Free. Pre-register at 410-349-1900.

15 Intro to Saltwater Fly Tying Class, Bass Pro Shop, 7000 Arundel Mills Circle, Hanover, MD at 6:00-8:00p.m. Preregister (signup) at White River Fly Shop at 410-689-2500 www.basspro.com

15 MSSA Broadneck/Magothy #10 Chapter Meeting, American Legion Post #175, 832 Manhattan Beach Rd, Severna Park, MD at 7:30p.m. Skip Zinck 'E'mail:skipzinck@comcast.net

16 Intro to Freshwater Fly Tying Class, Bass Pro Shop, 7000 Arundel Mills Circle, Hanover, MD at 6:00-8:00p.m. Preregister (signup) at White River Fly Shop at 410-689-2500 www.basspro.com

16 Winter Lecture Series, Eastport Oyster Boys Musical, Fawcett Boat Supplies, 919 Bay Ridge Road, Annapolis, MD at 7:00p.m. 410-267-8681

16 MSSA Essex/Middle River #3 Chapter Meeting, Commodore Hall, 1909 Old Eastern Ave, Essex, MD at 7:30p.m. Frank Holden 410-686-2348 'E'mail:flholden@msn.com

16 MSSA Susquehanna #23 Chapter Meeting, O'Briens Paradise Cove, 7415 Lincoln Hwy, Abbottstown, PA at 7:00p.m. Gary Drake 'E'mail:gnpdrake@epix.net

17 MSSA Annapolis #1 Chapter Meeting, American Legion Post #7, 1905 Crownsville Road, Crownsville, MD at 7:00p.m. Bob Sheehan 410-507-8991 'E'mail:bobsheehan@wallworksusa.com www.mssaannapolis.com

18 Lecture Series, Ecological History of the Chesapeake Bay by Grace Bush, Annapolis Maritime Museum, 723 Second St, Annapolis, MD at 7:00-8:30 p.m. Costs $10. 410-295-0104 www.amaritime.org

18 MSSA Southern Maryland #19 Chapter Meeting, Solomons Fire Hall, 13150 H.G.Truman Rd, Solomons, MD at 7:00p.m. Jerry Gaff 410-326-2622 'E'mail:jerrygaff@yahoo.com www.mssasmc.com

18 MSSA Dorchester County #11 Chapter Meeting, American Legion Post #91, 601 Radiance Dr, Cambridge, MD at 7:30p.m. Bob Geisler 'E'mail:bcgeisler@yahoo.com www.mssadorchester.com

18 Boating Skills & Seamanship, Cambridge Center, Chesapeake College, 416 Race St, Cambridge, MD at 6:00-9:00p.m. for 8 weeks. Costs $75. Contact Mike Moore at 410-916-3092, or Anne White at 410-827-5810. To register: amslater@chesapeake.edu

20 MD Chapter of Heroes on the Water Benifit Tackle Show, Odenton Fire Company, 1425 Annapolis Road, Odenton, MD at 8:00a.m.-3:00p.m. Contact Tom Brown at 443-306-7306

20 CAPCA Captains License Renewal, Annapolis Elks Lodge #622, 2517 Solomons Island Road, Edgewater, MD. at 8:00a.m.-5:00p.m. Costs $110 for members only. Log in and register on the members side of the website. www.capca.net

20 Free State Fly Fishers Fly Tying, Davidsonville Recreation Center, 3789 Queen Anne Bridge Road, Davidsonville, MD at 10:00a.m.-12:00p.m. www.fs-ff.com

22 Intro to Saltwater Fly Tying Class, Bass Pro Shop, 7000 Arundel Mills Circle, Hanover, MD at 6:00-8:00p.m. Preregister (signup) at White River Fly Shop at 410-689-2500 www.basspro.com

22 MSSA Perry Hall #6 Chapter Meeting, Gunpowder VFW Post #10067, 6309 Ebenezer Rd, Perry Hall, MD at 7:30p.m. Joe Zinner 410-256-5641 'E'mail:jazfish@comcast.net

22 CAPCA Meeting, Annapolis Elks Lodge #622, 2517 Solomons Island Road, Edgewater, MD. General meeting open to the public starts at 7:15p.m. www.capca.net

23 Intro to Freshwater Fly Tying Class, Bass Pro Shop, 7000 Arundel Mills Circle, Hanover, MD at 6:00-8:00p.m. Preregister (signup) at White River Fly Shop at 410-689-2500 www.basspro.com

23 Winter Lecture Series, Marine Diesel Engine Care-Part I, Fawcett Boat Supplies, 919 Bay Ridge Road, Annapolis, MD at 7:00p.m. 410-267-8681

23 MSSA Atlantic Coast #21 Chapter Meeting, Lions Club, Airport Rd, West Ocean City, MD at 7:30p.m. Ron Smith 732-779-2441 'E'mail:smitty3894@aol.com www.mssa.atlanticanglers.com

23-24 Advanced Piloting Course-Part 1, Annapolis High School, Riva Road, Annapois, MD at 6:45-9:00p.m. presented by Annapolis Sail & Power Squadron. Costs $80, $100 with Weekend Navigation, Add $20 for non-members. Register at aspsmd.class@gmail.com

24-25 Marine Electrical Systems Course, Annapolis High School, Riva Road, Annapois, MD at 6:45-9:00p.m. presented by Annapolis Sail & Power Squadron. Costs $75 members, $95 non-members. Register at aspsmd.class@gmail.com

25 Coast Guard Approved Charter Captains Course, Kent Island Fire Department, 1610 Main Street, Chester, MD. for 12 Weeks. 410-228-0674 www.chartercapt.com

25 Winter Lecture Series, Marine Diesel Engine Care-Part II, Fawcett Boat Supplies, 919 Bay Ridge Road, Annapolis, MD at 7:00p.m. 410-267-8681

25 Cool Schools Polar Bear Plunge, 10:00a.m., Sandy Point State Park, 1100 East College Parkway, Annapolis, MD Costs $75. www.somd.org

25-27 Baltimore Boat Show, Convention Center, 1 Pratt St. 10:00a.m.-8:00p.m. Costs $14, Children under 12 are free. 410-649-7360 www.baltimoreboatshow.com

25 Lecture Series, Geological History of Chesapeake Bay by Jeff Watkins, Annapolis Maritime Museum, 723 Second St, Annapolis, MD at 7:00-8:30 p.m. Costs $10. 410-295-0104 www.amaritime.org

26 Police and Corporate Polar Bear Plunge, 2:00p.m., Sandy Point State Park, 1100 East College Parkway, Annapolis, MD. Costs $75. www.somd.org

27 Polar Bear Plunge, 11:00a.m., Sandy Point State Park, 1100 East College Parkway, Annapolis, MD www.kintera.org

27-28 8th Annual Fishing Flea Market, Kent Island, American Legion Post #278, 800 Romancoke Rd, Stevensville, MD. at 8:00a.m.-3:00p.m. Costs $3, children under 16 are free. 410-643-3970 www.kifishermen.com

28 Baltimore Boat Show, Convention Center, 1 Pratt St. 10:00a.m.-5:00p.m. Costs $14, Children under 16 are free. 410-649-7360 www.baltimoreboatshow.com

29 Intro to Saltwater Fly Tying Class, Bass Pro Shop, 7000 Arundel Mills Circle, Hanover, MD at 6:00-8:00p.m. Preregister (signup) at White River Fly Shop at 410-689-2500 www.basspro.com

30 Boatyard Bar & Grill Angler's Night Out, 499-4th St, Eastport, MD. Happy Hour starts at 5:00p.m. 'Running the Coast' by Jamie Howard, 410-216-6206

30 Intro to Freshwater Fly Tying Class, Bass Pro Shop, 7000 Arundel Mills Circle, Hanover, MD at 6:00-8:00p.m. Preregister (signup) at White River Fly Shop at 410-689-2500 www.basspro.com

30 Winter Lecture Series, Still Water Bending by Wendy Clark, Fawcett Boat Supplies, 919 Bay Ridge Road, Annapolis, MD at 7:00p.m. 410-267-8681

31 Sailing Skills and Seamanship Course at USCG Station Annapolis,3425 Thomas Point Rd, Annapolis, MD for 12 consecuitive Wednesdays at 6:00-9:00p.m. Costs $70. Contact Lynn Disque at 301-939-1363 to register. www.uscgaux.org

31 MSSA Northern Bay #12 Chapter Meeting. VFW Post #6027, 815 Turkey Point Road, North East, MD at 7:00p.m. John Wallach 'E'mail:jwallach@zoominternet.net www.mssanorthernbay.com